Introduction
This guide will explain how to set users permissions and assignments for Dooblo Insights. Within few simple steps, you'll be able to access your organization's account.
Click here to learn about Dooblo Insights and its benefits to your organization.
Steps
Upgrade your STG studio version
Set permissions for users
Access Dooblo Insights
1. Upgrade your Studio, Android and IOS applications
Browse to "My SurveyToGo Account -> Version Management"
Click on "Upgrade"
Studio version: 1.32.638
Android version: 1.32.582
IOS version: 1.32.582
Set "Is Mandatory" = true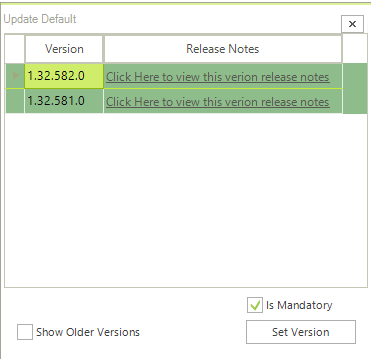 After finishing the upgrade: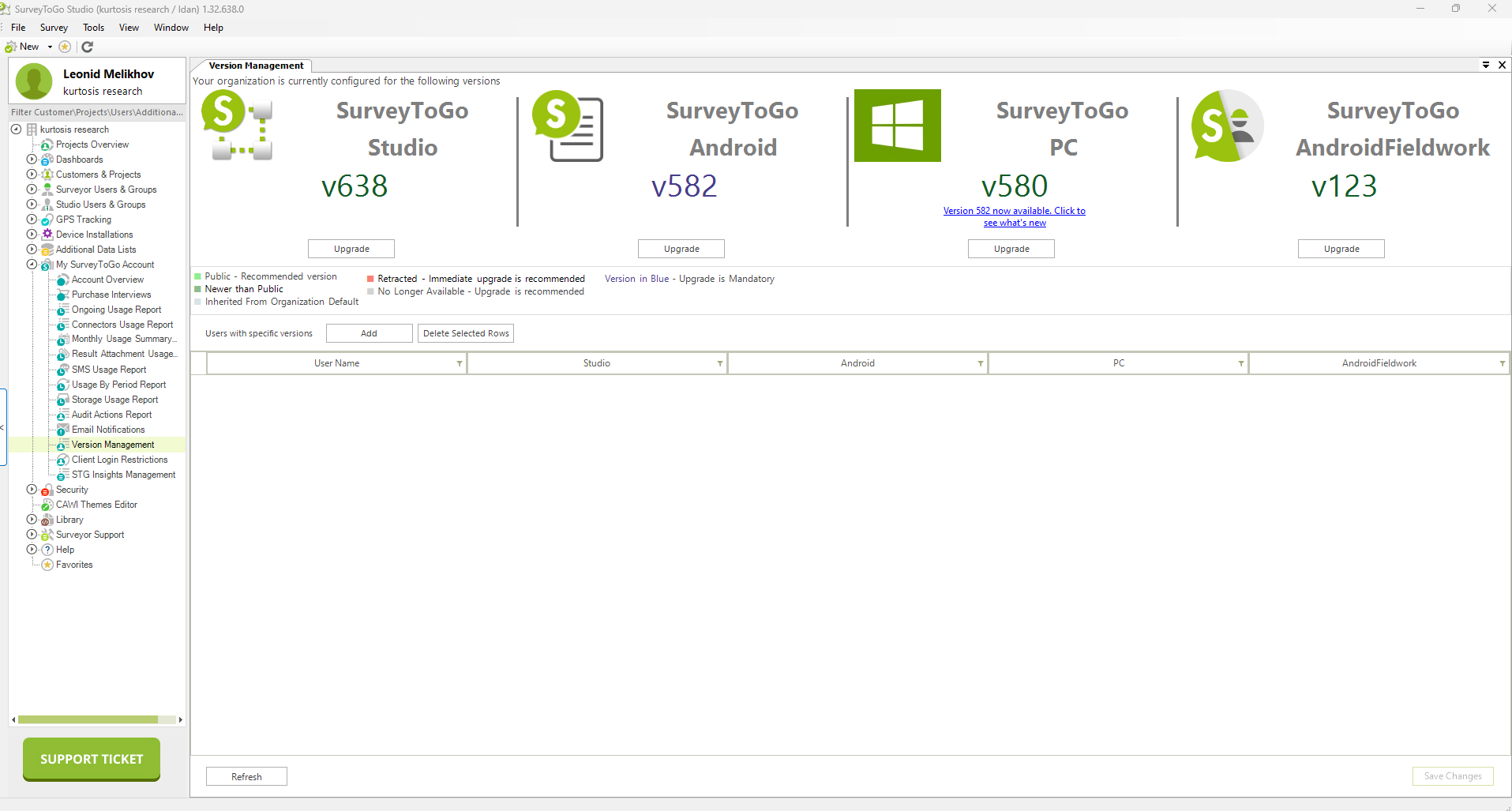 Reopen Studio
After upgrading and reopening the studio, a new section will be added called: My SurveyToGo Account -> STG Insights management.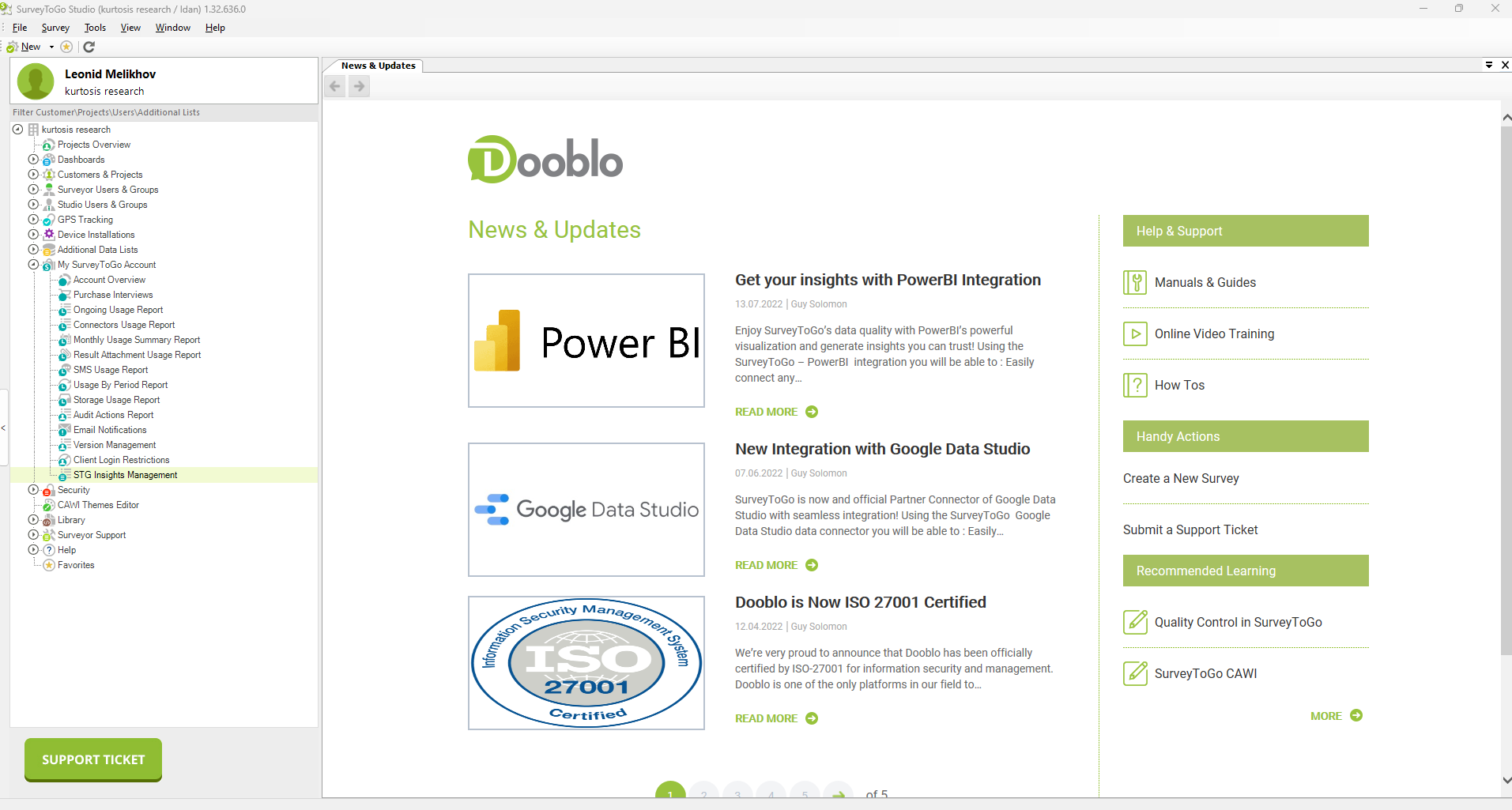 2. Set Permissions
Insights user are studio user with increase permissions, there are 2 layers of permissions relevant for Insights.
Insights features

Survey data
Dooblo Insights is based on packages and can be filtered to a smaller subset. E.g. "basic" package includes Quota Tracking, Locations and Tabulation features. You can set permissions for user A to have access to all feature and set permissions for User B to access only Quota tracking and maps (or any other combination)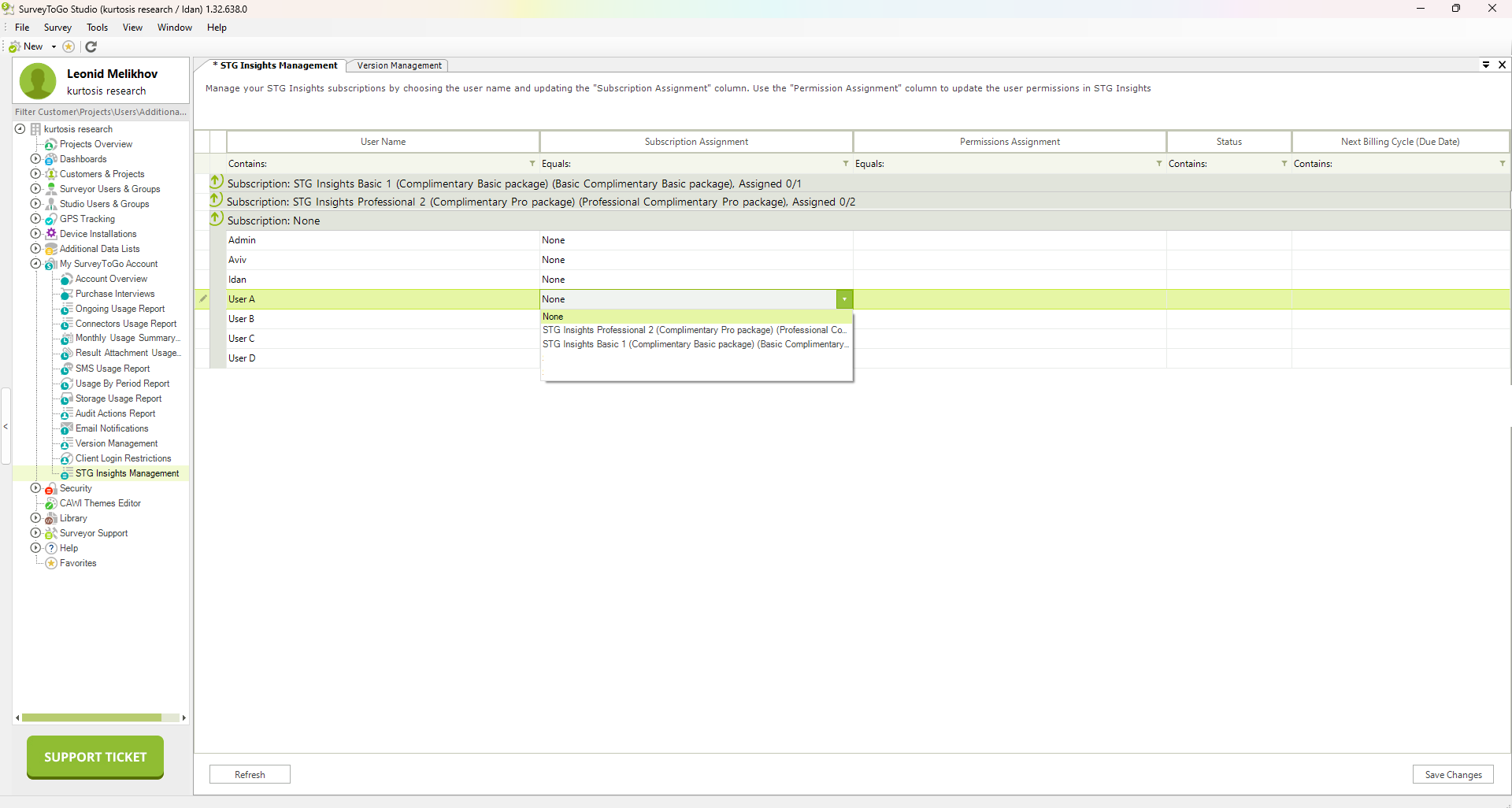 Set the desired package for each user
Refine Permissions: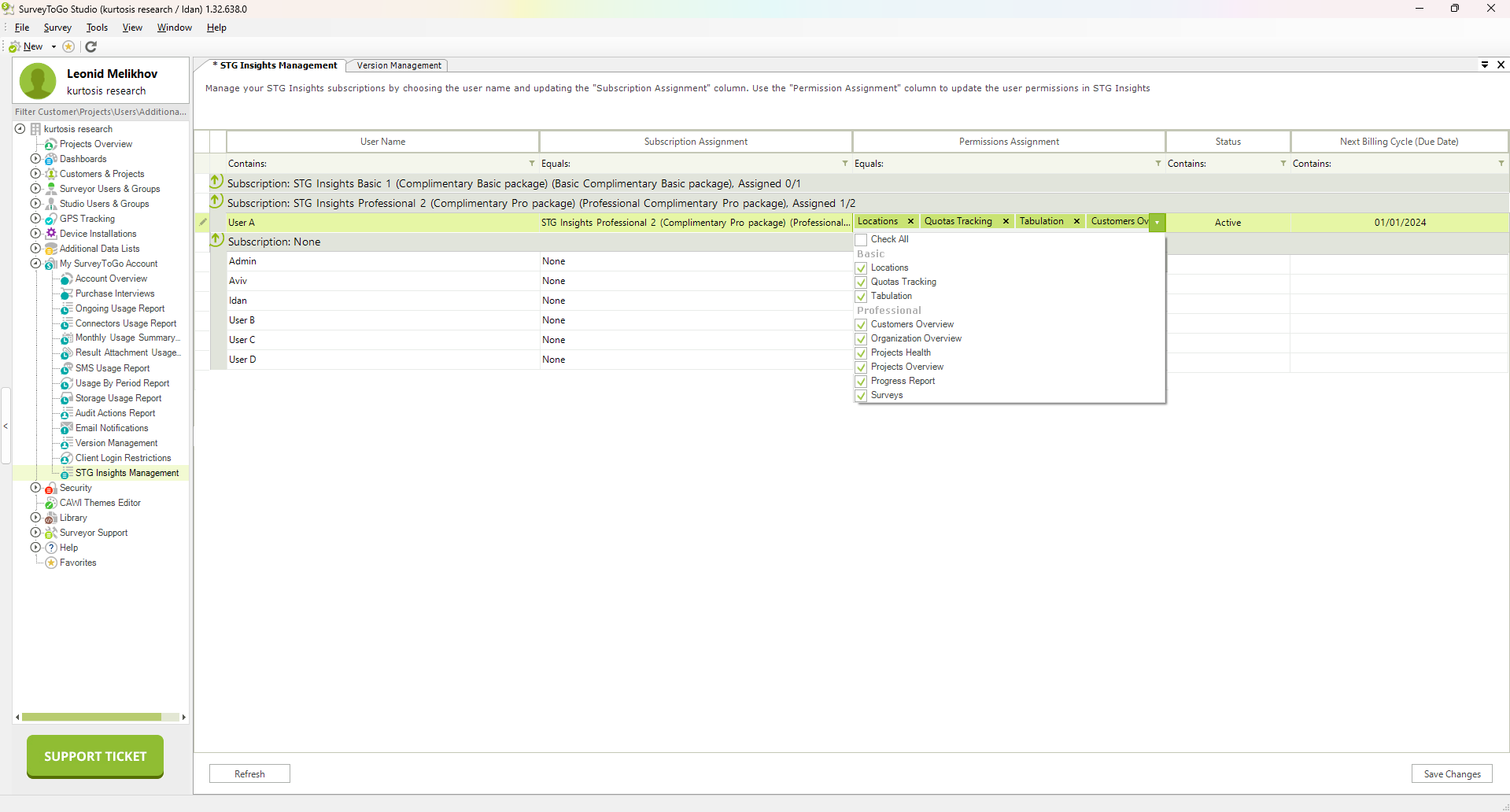 Choose the desired feature subset allowed to each user
3. log in to Dooblo Insights