Overview
There are several places during the Quality Control process that you can enter comments for each interview.
This article will elaborate more on the meaning of each comment and how use it.
To add QC comment the subjects should be set to non read only status.
Online Video
Direct YouTube link (for full screen): https://youtu.be/ln5Exu64i0g
Review Comment
This comment is a summary of the entire QC review process.
As such it can be updated only before the interview has become approved or Canceled. If you try to add a comment there while the interview is already Approved or Canceled it will not let you as the interview is at a read only state at this stage.
That comment is exportable with the interview data.

Status Change Comment
The Comment field you see beneath the status change can be used to add a reason for the status change, it is added to the interview history while the status is changed.
This comment can be exported while exporting the entire history of all interviews when exporting the data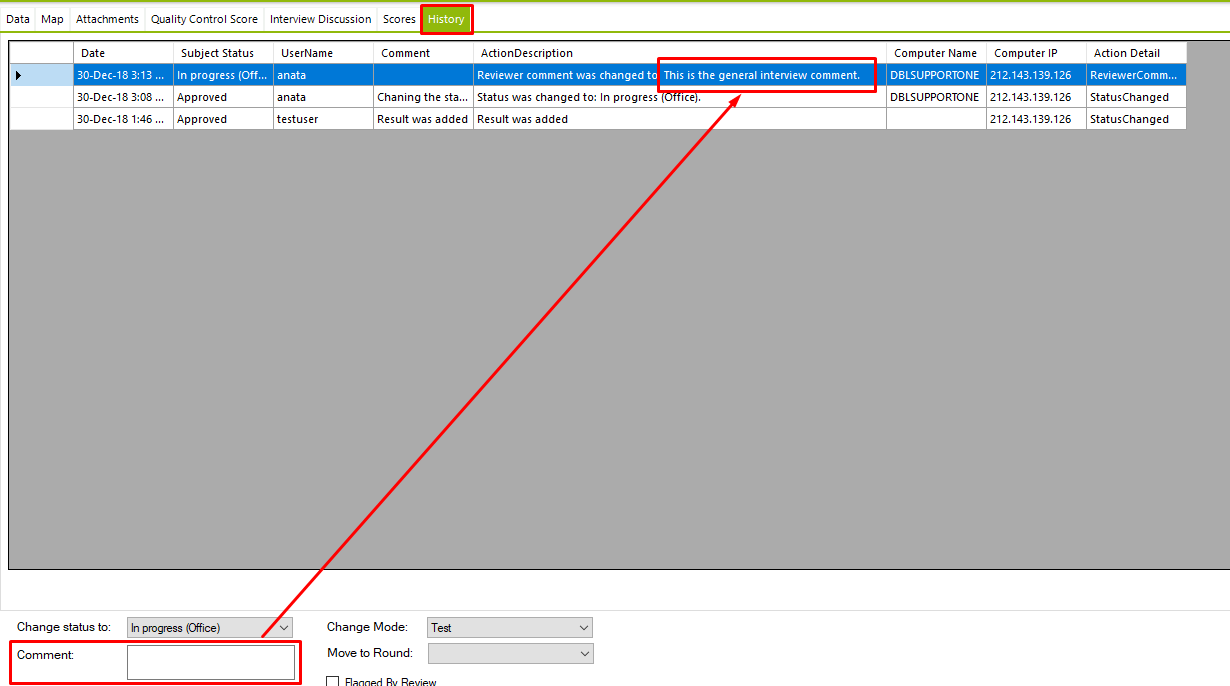 Interview Discussion Comments
These comments are for internal discussion if needed, they are kept internal and cannot be exported. Their main purpose is a communication channel between those people that work on the interview. For example you can leave a comment there for the next level QC person to review again some of the recordings that the first level found 'weird' etc.

Surveyor Comments
Comments written by the surveyor during the interview can be found under the 'Survey Details' in the 'Surveyor Comment' box (as you can see it is disabled and can't be updated).
This comment can be exported with the results export

Quality Control Comments
In some cases while reviewing the interview the Quality Control team will need to flag the interview, in these cases they will be able to add the Quality Control Flag comment which will later appear as the interview flag comment, this comment can also be exported with the results data.