Overview
Part of our new Project Overview feature you are able to either use the default Project Pipeline or Customize and create new ones that will align with your organization needs.

Adding a New Project Pipeline
1. In the Organization Project Overview - click on 'Edit Project Pipelines'

2. Click on 'Add Project Pipeline' - a new line will be added (Enter your project pipeline name and description)
You can check the 'Is Default' checkbox if you would like new Project Overviews to use this template.

3. On the right side of the window start adding the stages Names & Description (On the top bar you will see the stages added to the project overview process)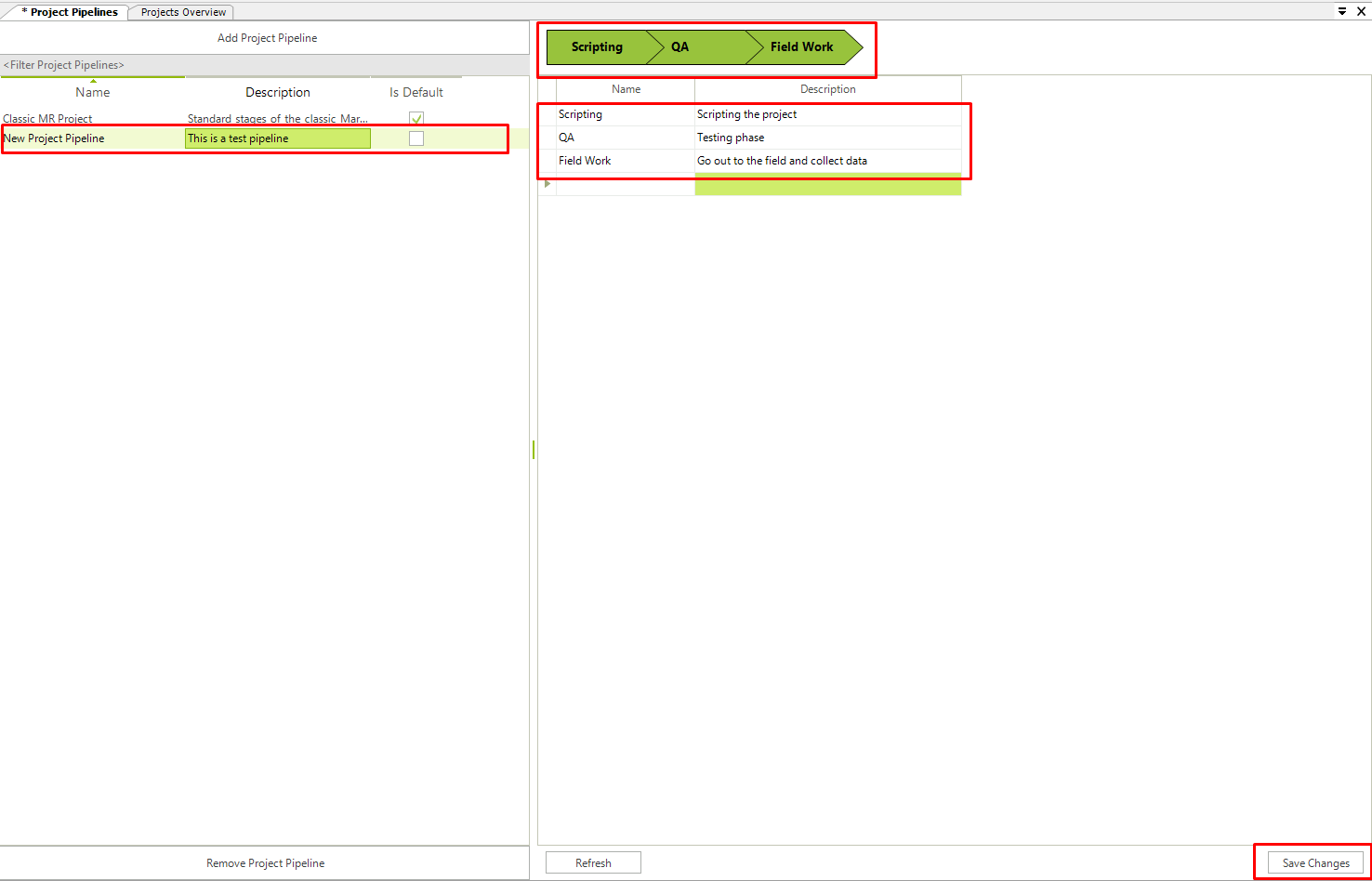 4. Click on 'Save Changes'
5. Click on 'Remove Project Pipeline' (on the bottom of the page) to remove it - Please make sure that it is not connected to any projects.
That's It !