Overview
When updating an answer lists you may want to maintain the existing coding for existing answers, for example in tracker surveys with a brand list when a new brand is added in the middle of the list.
Note: this option is enabled by default for each created survey so if you have not changed the survey properties and disabled this option then in order to use this option for the entire survey you should simply leave this property on Inherit for all questions: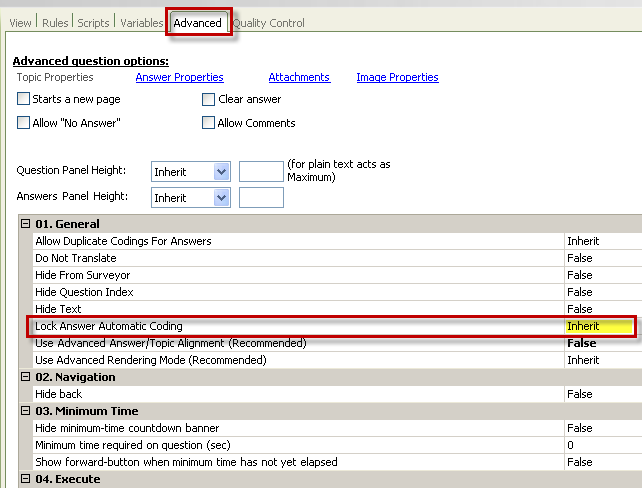 There are two options for locking answer codes, you can set it for a question or for the entire survey.
In order to lock/unlock the answer coding for a question, navigate to the advanced tab of the question and under the General node change the lock answer automatic coding to true.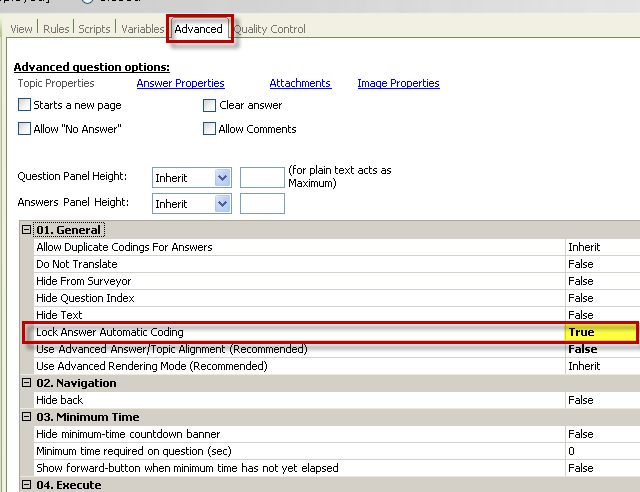 If you would like to set/unset this option for the entire survey you should enable this option sin the survey properties node: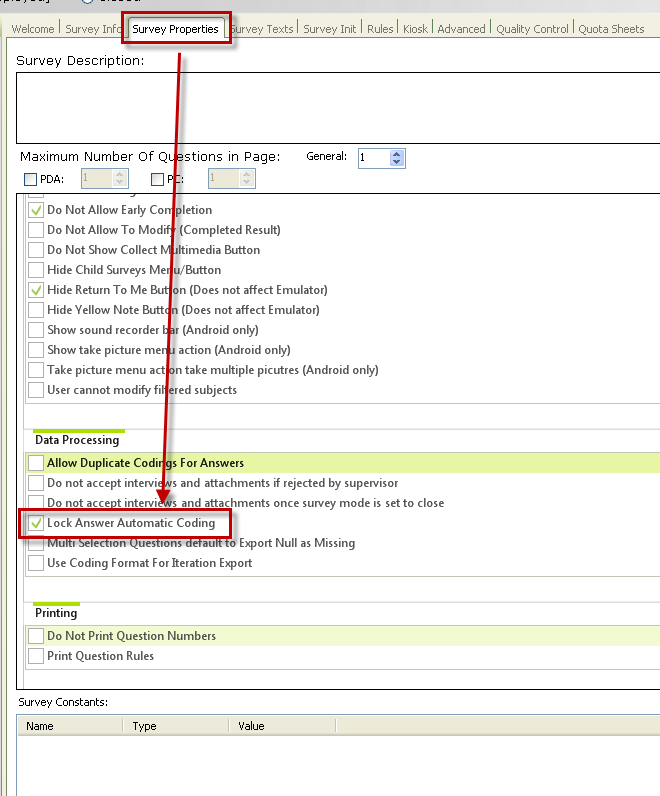 That's it!
Visit us at: http://www.dooblo.net