Overview

This how to will show you how to export attachments that were collected during your interviews.
Select the Survey and choose Export Results.

Right click the desired survey and click 'Export Results'.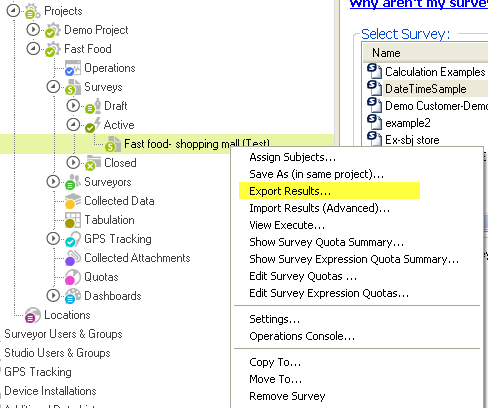 On the last page of the Exporting Wizard you would encounter this page: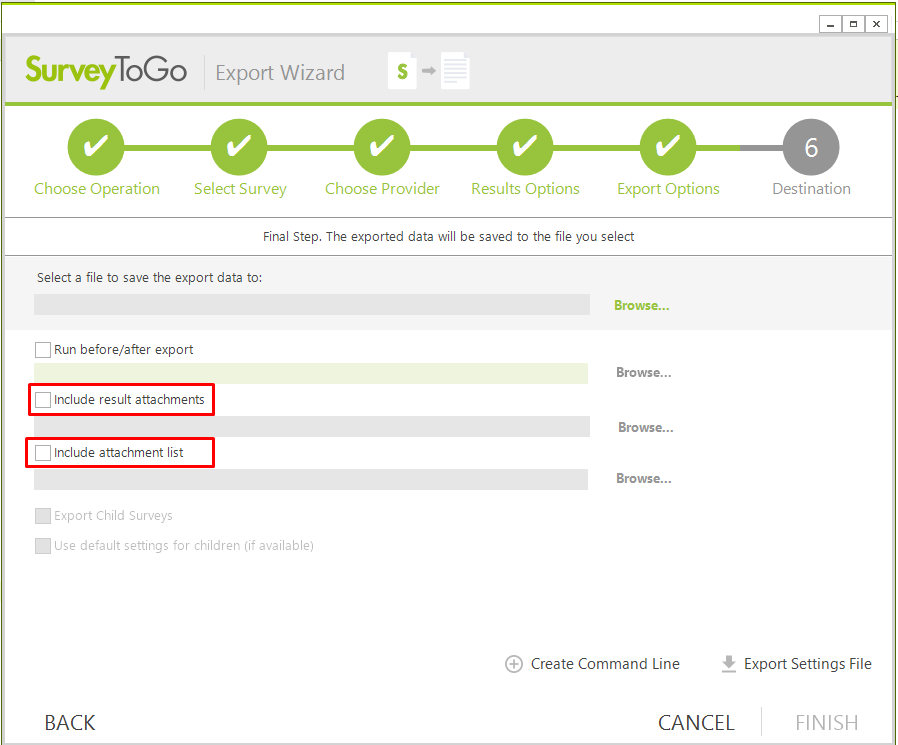 | | |
| --- | --- |
| Option | Description |
| Export Data File | This is the file name that will be filled with all the results according to your selection |
| Include result attachments | If you specify this option and select a folder location, any picture attachment that was included in the results will be placed in this folder. The name of the picture will be according to the relevant SubjectID field in the results file. |
| Include attachment list | If checked, you can choose a csv file that will receive a list of links to the various pictures that were included in the results. This is useful if you need links to the attachments instead of the actual pictures. |
Click finish and you're done!
All results will be exported with their attachments according to the configuration you've set.