Overview
The devices and management applications communicate over the internet with the Data center. SurveyToGo can utilize industry proven SSL encryption to encrypt these device/server communications and management app/server communications. The SurveyToGo Data Center can then use certified SSL Certificates to ensure devices can validate and authenticate the server they are communicating with to prevent man in the middle attacks along with eavesdropping risks.
Setting it up
You will need an organization administrator to open the Studio and select the Organization Properties: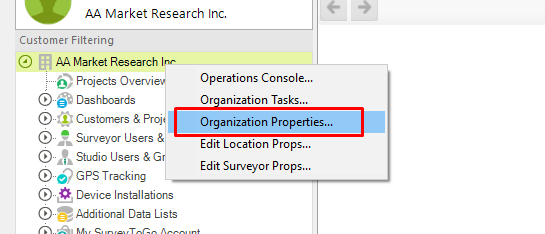 Mark the use HTTPS check box as seen here: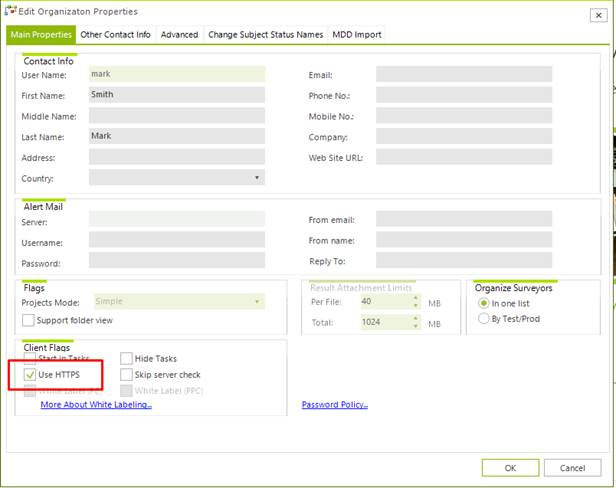 On the first login of a surveyor from the organization to the app on the device it will receive the necessary from the server to set the communication to/from the device to be over https.