Overview
In some surveys it will be required to hide the personal information collected once it is uploaded to the server, for example: name, age, credit card, gender, race etc.
In this guide we will guide you how to:
Setup a Question as personal information in the script
Assign permissions to certain users/groups to view this data
Steps
Set a Question as Personal Information
In the Questions Advanced Tab you have a checkbox option to set the question as personal information
Once the above is set the answer will be shown in the Operations Console - Interview Data, Interview Log and Export data with *****.
Assign a User Permissions to see the Personal Information
Once you have setup questions to show as personal information you will need to assign some of your users to see this information as follows:
Navigate to the Security Node - Create/Update a Project Role
2 new sections are now available:

Collected Data - PII - Will allow the user to export the personal information in full.
Operations Review: Interview Data - PII - Will allow the user assigned to view the personal information in the operations console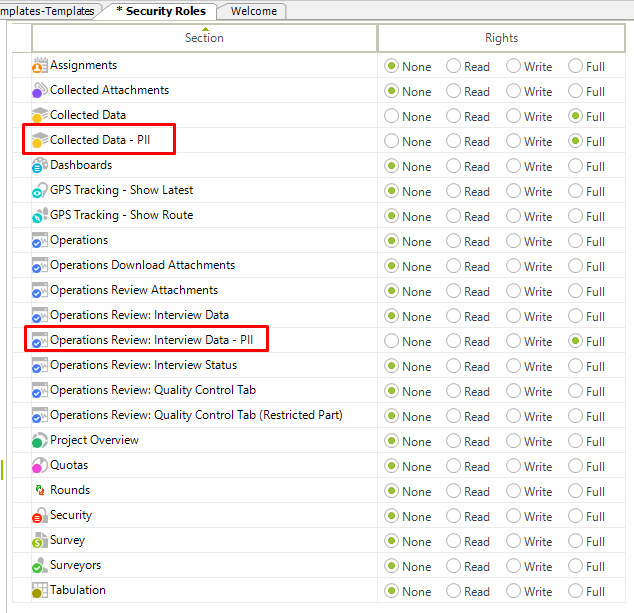 That's It !