The new version is available to all our customers at no cost.
Supported Android/PC Surveyor Version: 359 and higher
New Features
Export Results: Adding support for exporting results to sbj format.
Export Survey - Supporting Excel exporter to survey structure that also exports rules and scripts. Base it off of the translations.
Import Bulk Edit - Additional support for clear a topic for single choice grid
Operations Grid -
Changing operations grid column name - "Has Audio Silent Recording" to "Has Silent Attachment(s)"
Adding an additional column called "Original interviewer" and allow showing this column to show the original surveyor when subject is returned to a different surveyor.
Dimensions - Support setting survey texts for MDD survey
KPI Reports - Additional 2 KPIs that can report on one of the custom fields, and make this KPI optional. This is so that customers can add a KPI on something from the survey question data, click here to learn more.
Interview Status Filtering: Add checkbox column that reads "One-Way Status" - this means you can change to it but not from it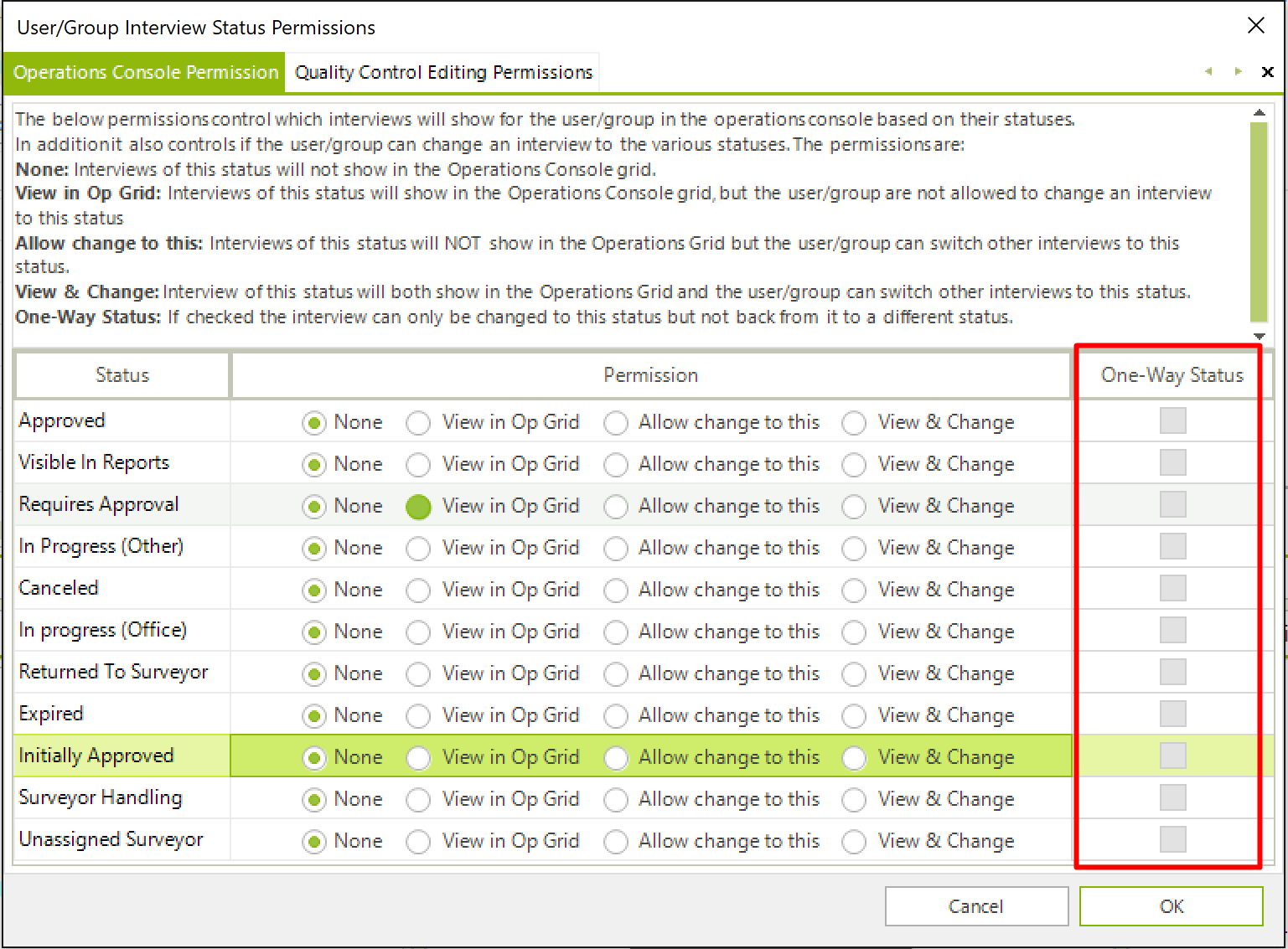 Observation Review: A new look and feel of the observation review split to 2 sections with additional tabs, click here to learn more.
Custom Variables - Allow in the Designer to signal that certain variables are intended for the Reviewer
"Silent Recordings" add a "Play silent recording" button that will play it while you are reviewing data
Add ability to show variable names instead of QID
Minor Bug Fixes
Fixing issues related to exception when using text box suggestion.
Fixing issues with datetime picker showing long date and not short date
Fixing issues related to dimensions:

numeric loops
Resetting changes state when loading to support catching them.
MDD Exclusive Answer not working as expected

Fixing issues related to randomization - RandomizeAnswers/RandomizeTopics to return the final position array.
Fixing issues with exceptions while using auto complete
Fixing issues related to error message in QuestionMultiNumeric when topics do not reach/exceed total does not contain the total/max
Fixing issues related to Numeric Grid - topics should not exceed / equal is not enforced
Fixing issues related to Date/Time questions - Date Questions store dates with the time component.
Fixing issues related to an error when the user has no subject status filters and error message is wrong
Fixing issues related to playing sequential videos not working as expected
Fixing issues related to filtering dates in operations grid.
Fixing issues related to adding internal comment - add button missing