Supported Android/PC Surveyor Version: 463 and higher
New Features
Studio Designer: Support disabling the CAWI Preview using the Designer settings.
Task System: Support the ability to detach an interview from a Task and reassign the task.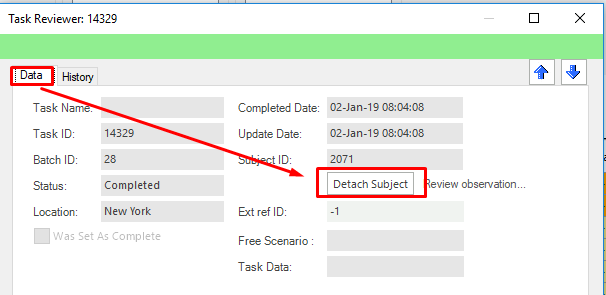 Survey Designer:
New UL

ClearWasAnswered(inQuestionIndex)
ClearWasAnsweredIter(inQuestionIndex, IterationIndex)

Support PII on Custom Fields

Studio Designer:
New Quality Control flag - Flag interview if more than X or % of questions were answered with less than N seconds

Support Measure duration and time stamp also for Empty question
CAWI: Turn auto conduct and one run check box to be invisible in the 'Web Survey Display Options'
Security Assignments:
Support a new permission section option for changing survey modes
Support a new permission role for the new 'Manage Translations' menu
Languages: Add right click on survey and "Manage translations" (import export files, add language etc).
Bug Fixes
Fixing issues related to CAWI Preview - Grid rendered as Ranked Scale not showing as expected
Fixing issues related to high memory exceptions.
Fixing issues related to adding survey attachments with size 0.
Fixing issues related to Image capture Attachments do not get created
Fixing issues related to XmlExportProvider returns the Attachment IterationFull in the wrong place
Fixing issues related to lines format in subject store form
Fixing issues related to PII Location not handled correctly in all exporters
Fixing issues related to fixed file map error when there are location columns, subject store columns or score columns are exported
Fixing issues related to Dimensions importing illegal characters blocks survey from saving