Overview
We've now added the ability to configure which user(s) will be email notified for which events of the system.
Prerequisite:
User must have an email address associated to his user account.
Steps
1. The new screen is under the My SurveyToGo Account node: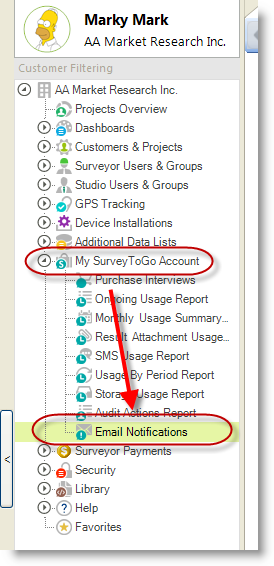 2. Click on 'Add User' to choose the users you would like to receive the notifications.
Please note: We've made a separation between interview/storage space balance notifications and invoices/purchase notifications: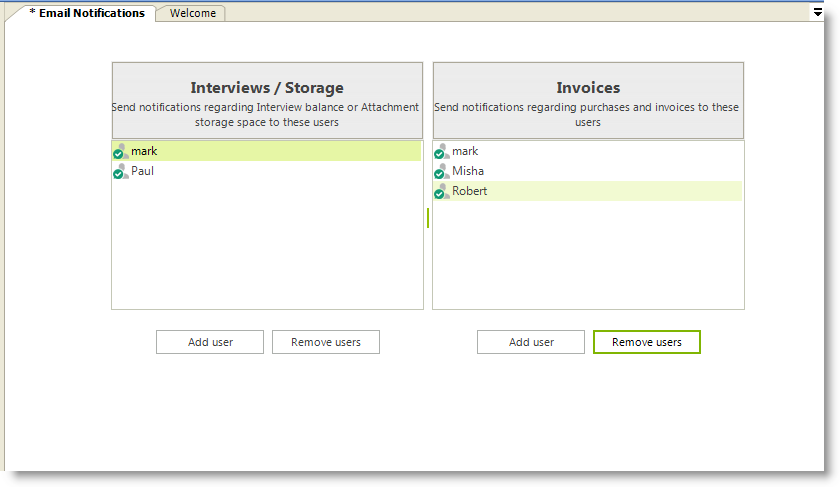 That's It!