The new version is available to all our customers at no cost.
Supported Android/PC Surveyor Version: 372 and higher
New Features
Survey Designer: Support "Hiding" of personal information

Security Roles: 2 Additional sections to support the Personal Information Data view called: Collected Data - PII and Operations Review: Interview Data - PII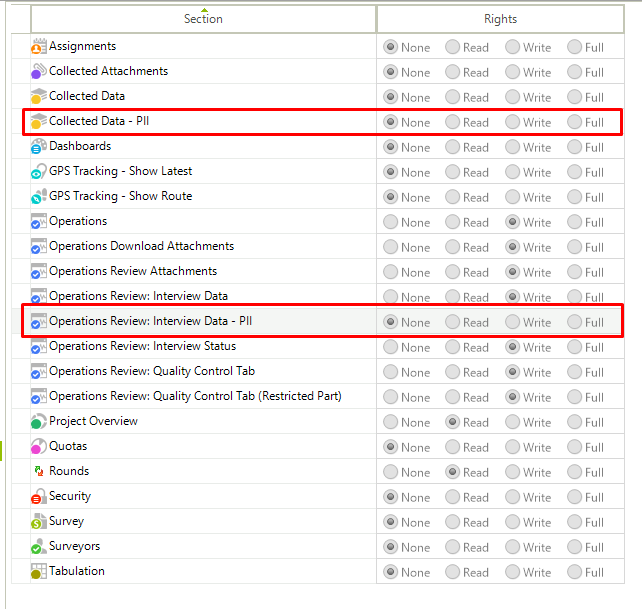 Studio Designer: Supporting Transitive QA Responsibilities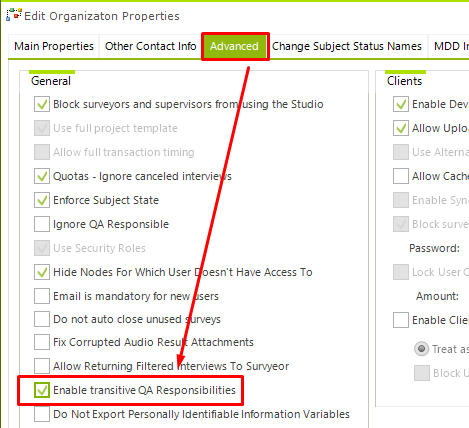 Survey Designer: Change "Requires Approval" option in the Survey Properties to "Auto Approval" and switch to be set as default. Add an additional option called 'Require approval for flagged interviews' which is checked by default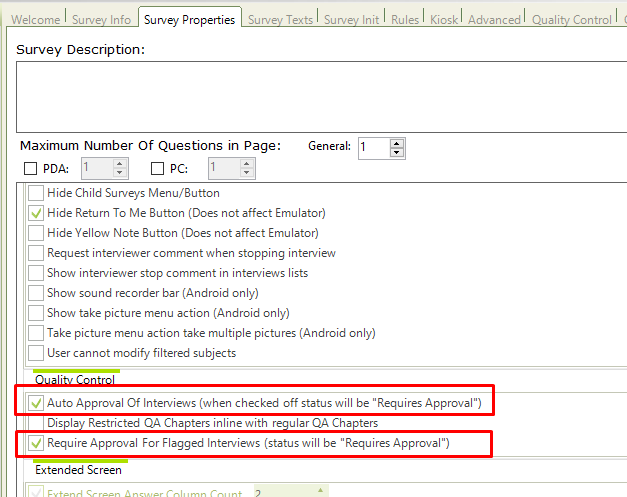 Please Note: Surveys created with this studio version will NOT run on PC with version under 1.32.265
Quota Management: Supporting Default Quota Exceed Action for an organization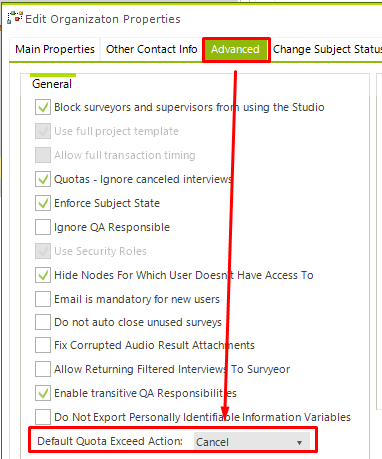 Attachments Export: Enhancing the attachment export progress window showing the attachments download progress

Bug Fixes
Fixing issues related to question jump rule doesn't work on General Jump Rule
Fixing issues related to the message prompt when cancelling export process
Fixing issues related to corrupt attachment link not visible.