The new version is available to all our customers at no cost.
Supported Android/PC Surveyor Version: 362 and higher
New Features
Quality Control: Support alert mechanism for script errors in survey - when a script error will be found a flag will be checked.

Survey Designer: Multimedia Question support for silent recording duration by seconds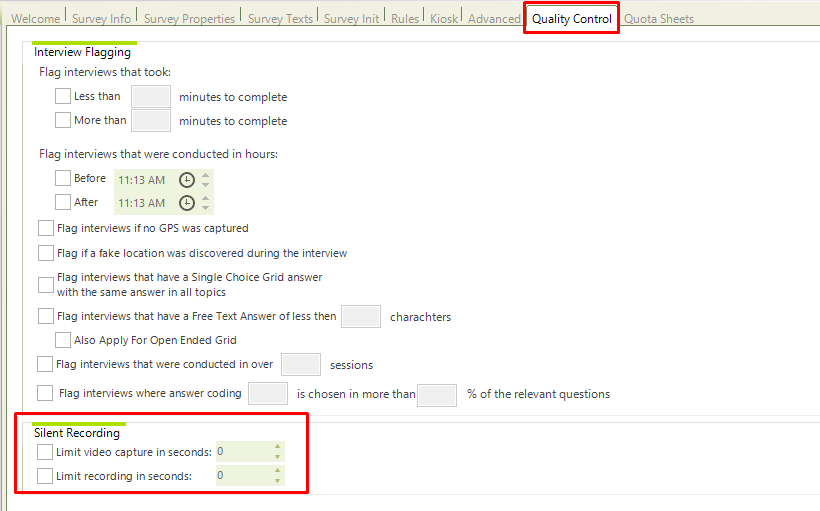 Survey Designer: Support GetOriginalText() working with specific languages, function supports 3 overloads.

Operations Console:
Status Update - Subject will not be able to be returned to surveyor if it is Filtered.
Interview Reviewer - Add a visual flag next to Net Duration when there is more than 8 min. difference from Total Duration.
Export Mechanism:
Results:

Support 'Export Filter Expression' - During the export wizard you will be able to enter expressions that will only include the data that meets the expression and filter the results.
Supporting question timestamp variable when exporting to Excel & SPSS.
Export the order of the answers consistently regardless of display order.

Attachments: Supporting the attachment size when exporting the Attachment list.
Audit Report - Audit action screen support wider actions list to fit all texts.

Minor Bug Fixes
Fixing issues related to export of values with decimal point to access when system settings are not using '.'
Fixing issues related table render mode in 'Rating Question'.
Fixing issues related to Answer Comments in Single Choice Questions are not cleared between questions.
Fixing issues with Quota Sheet Editor throwing an exception when entering empty target.
Fixing typo issues in Permissions.