The new version is available to all our customers at no cost.
Supported Android/PC Surveyor Version: 357 and higher
New Features
Operations Console: Time/Date in the interview log will be shown according to the timezone selected by the user.
Dimensions:
Supporting Long and Double input box with Decimal range
Reduce sync time by caching the category map locally.
Log Enhancement - Print the variable name of a question when Dimensions fails to set the answer
Survey Designer: Supporting the option to replace the topic variable name with 'Dimensions' variable name both in survey level and question level.
Operations Console: Showing only the assigned Project Surveyors list and not all the surveyors for the organization.

Studio Designer: White/Black List - supporting importing/updating a list from excel and exporting a list to excel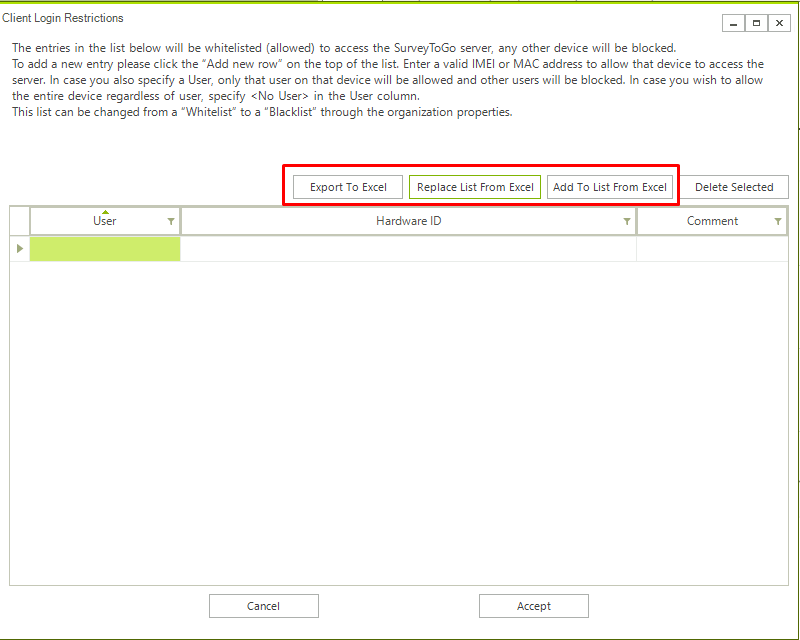 Studio Designer: Advanced Quota Sheet - Showing the question index in the Columns/Rows lists.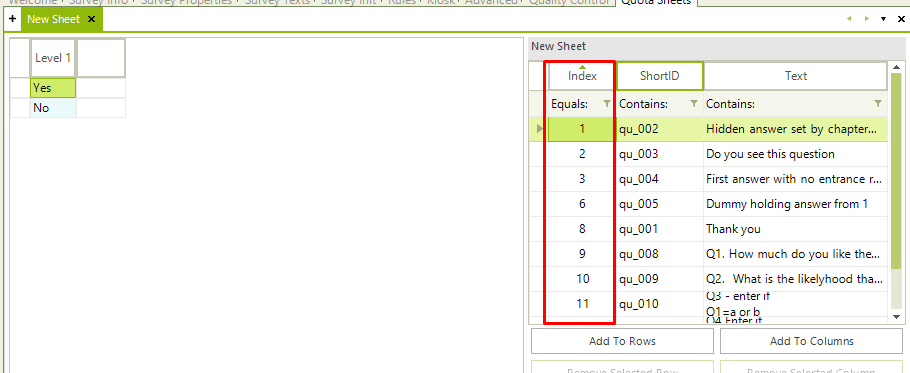 Import Results: Displaying an error when subject is not found.
Export Results: Allowing exporting to SPSS when survey variable names have illegal characters, they will be removed in order to avoid error messages.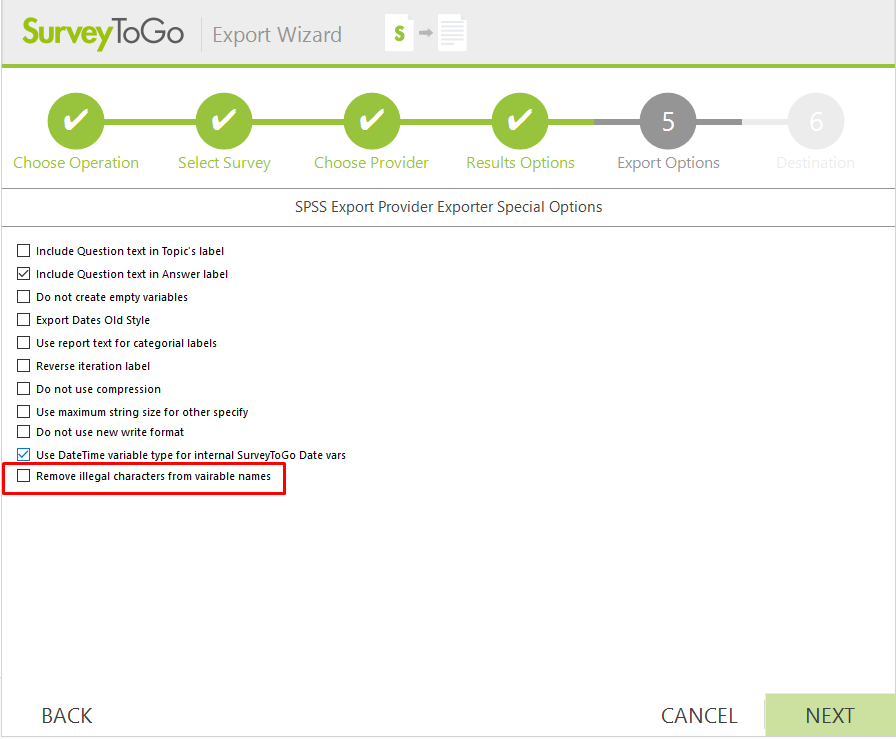 Minor Bug Fixes
Minor Dimensions related bug fixes:

Related to a response that can't be set by filter.
Accessing Loop iteration or Block Chapter by index no longer works
Can't access Categories by Name properly
Dim Response exception when null is sent.
Question Events run on all questions and not just asked questions (OnAfterQuestionAsk, OnBeforeQuestionAsk)
OnAnswersUpdated throwing an exception.
Exclusive and Dynamic refresh not working at the same time
MDD Import enhancements - Issues with translated answer scaled imported incorrectly, Importing answers using a single scale.
Variables that use lists that are composed of sub-lists should still be set to use the resulting scale
Log message reported incorrectly when re-sync modifies scales.

Fixing option page when exporting to Quantum and Triple-S
Fixing Result imported related issues.
Fixing Surveyors list to show survey related surveyors in Operations Grid.
Fixing issues with Hindi language crashing the Emulator.
Fixing issues with loading an observation map before 'Map' tab is selected.
Fixing issues related to Read Only topics which are not validated correctly
Fixing issues when opening 'Older versions' in the survey Node.
Fixing issues when exporting data to SPSS version 20 string is cut and not exported in the max length.