The new version is available to all our customers at no cost.
Supported Android/PC Surveyor Version: 356 and higher
New Features
Survey Designer: Dummy Data Generator - Stop button was added.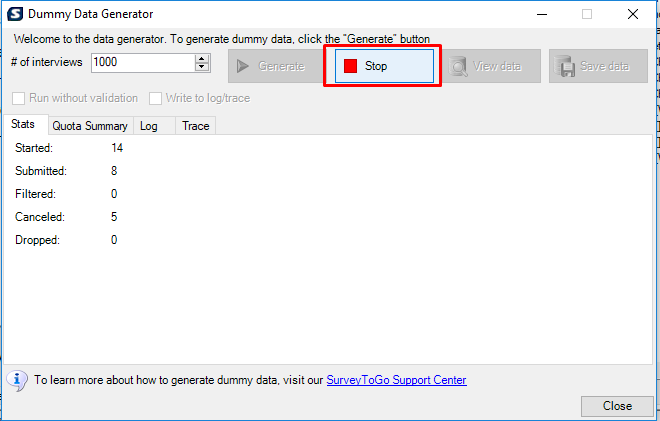 Survey Designer: Add an ability to automatically move forward in the survey after X seconds.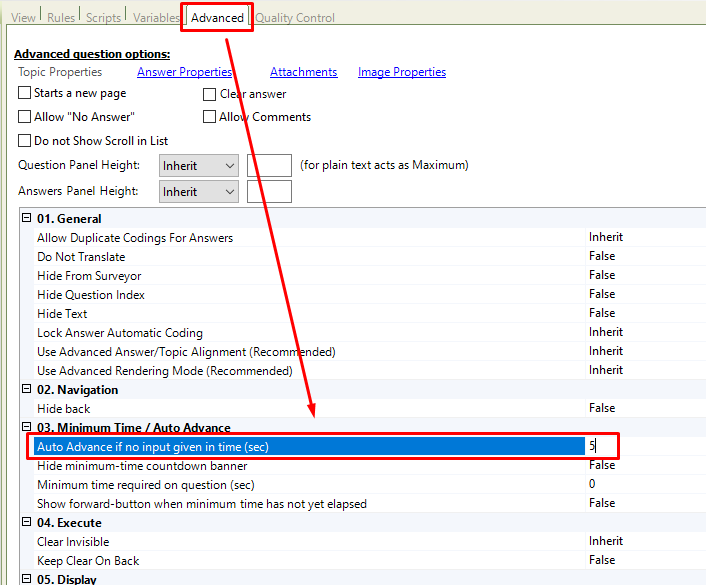 Survey Designer: Add Special Codes to Rating question - You can now mark an answer as Exclusive Answer which will treat the answer as a Special Code and show it outside the rating selection box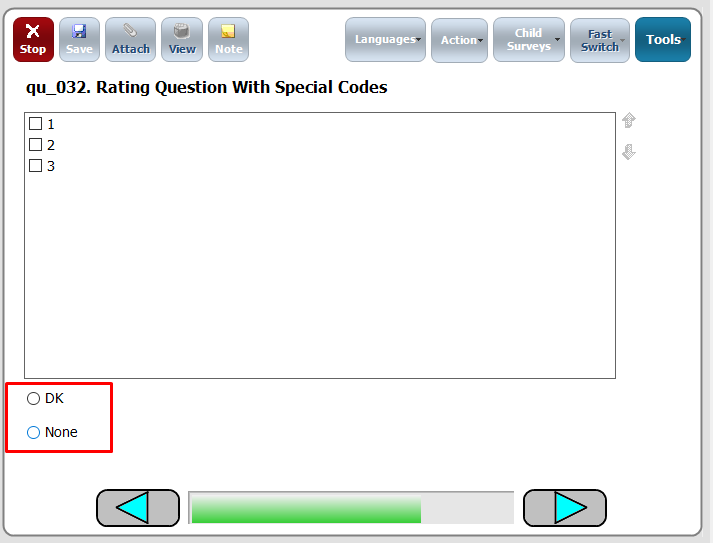 Survey Designer: Allow setting Custom Question properties from the 'Edit Question Props' screen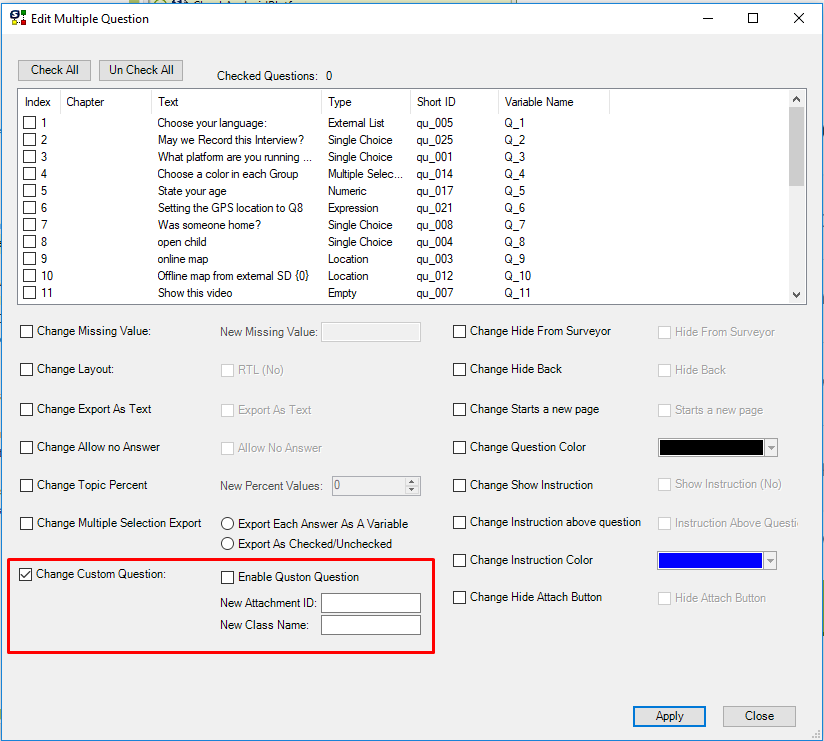 Survey Designer: Control the Answer/Topic text format (Bold,Color etc.) by script during an interview - Click Here to learn more how
Application Login: Supporting white/Black list to make sure that certain IMEI/MAC are allowed/blocked from login-in to a device, click here to read more.
Application login: Supporting Cached users that allows a group of surveyors to work offline on the same device, click here to read how.
User Management: Supporting bulk user deletion
Minor Bug Fixes
Minor Dimensions related bug fixes
Fixing export related issues missing Subject Data filter.
Fixing Result imported related issues.
Fixing Surveyors list to show survey related surveyors in Operations Grid.
Fixing issues related to auto completion of Callbacks
Fixing issues related to opening files when adding them as an attachment
Fixing issues related to Rating questions showing 'Text Highlighting' panel
Log Enhancement related to exporting survey results.
Fixing issues with SmartWatcher mechanism
Fixing issues related to Minimum Answers when an exclusive answer is selected.
Fixing issues related to OnGetAttachmentName callback auto-completing incorrectly.
Fixing issues related to exporting attachments with repeating names.
Fixing new export screen exceptions
Fixing issues related to Multimedia Question attachment count limit.
Fixing issues related to Dummy Data Generator not working properly when Compound Grid is defined.
Fixing issues related to List Source questions using Other Specify causing exceptions.
Fixing issues related to exporting to Dimensions when an answer is set as Header and Other Specify.
Fixing issues related to External User ID showing in Operations Console.