The new version is available to all our customers at no cost. You are welcome to request an upgrade of your Studio version if you wish to take advantage of these productive feature.If you wish to be upgraded please contact: support@dooblo.com
Supported Android/PC Surveyor Version: 332 and higher
New Features
Export Mechanism: Support for exporting subjects by LastModified Date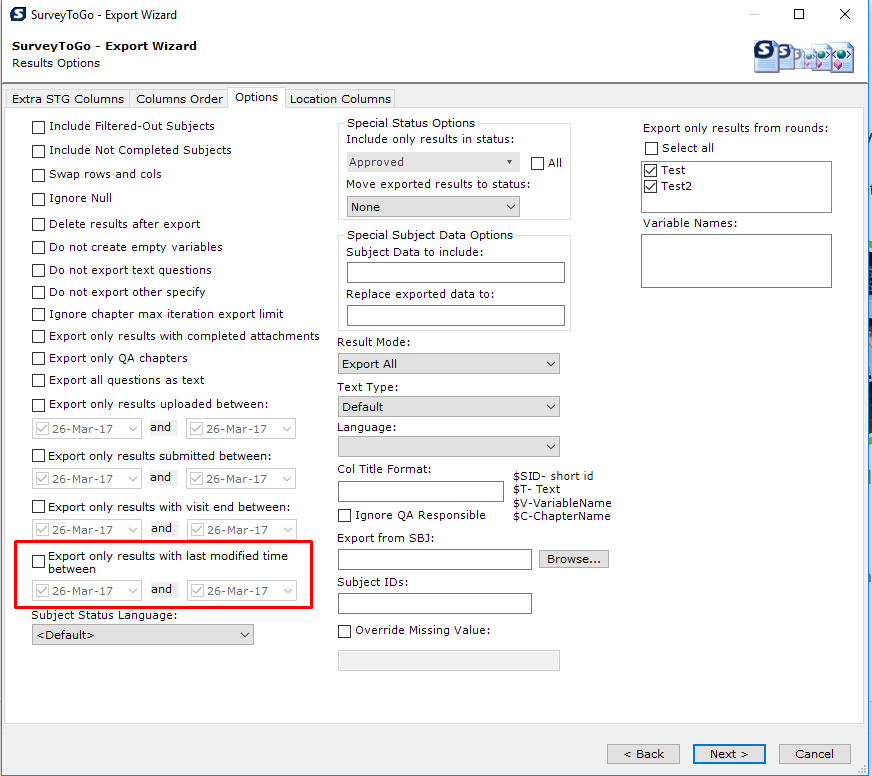 Export Mechanism: Exporting to SPSS Provider
AddFileAttribute for SurveyID, Survey Version and STG Studio Version.

Setting the WriteFormat to be the same as PrintFormat
Automatic Export: Supporting KeepFileName and LastModified in the automatic Export
Exporting Large Datasets: Add caching when downloading interviews.
Dimensions: Importing from Dimensions
Adding more information on which language was imported
Major Bug Fixes
Fixing Issues with Survey Quotas Rules and Question Symbols
Fixing issues with Custom Action Exception
Fixing issues with Debugger.
Fixing Issues with Quality Control Flagging - ShouldReplaceQualityControlFlag.
Fixing Issues with Memory in Mainform, UserLogicCreator, WizardPages
Fixing Issues with Automatic Archive error
Fixing Issues when importing from MDD - AllowMultipleQuestionsGridImport
Fixing issues when image path contains spaces
Fixing issues with Topic OtherSpecify in Grid Questions
Fixing issues with AnswerPart mixing up Variable Names and HTML Text
Fixing issues with DeviceLogs Tab End Date.