The new version is available to all our customers at no cost. You are welcome to request an upgrade of your Studio version if you wish to take advantage of these productive feature.If you wish to be upgraded please contact: support@dooblo.com
Supported Android/PC Surveyor Version: 324 and higher
New Features
Operation Console: Interview Status Filtering
You can now filter the status that you would like to show/hide the Data processing different teams as well as which statuses they can Modify, click here to learn more.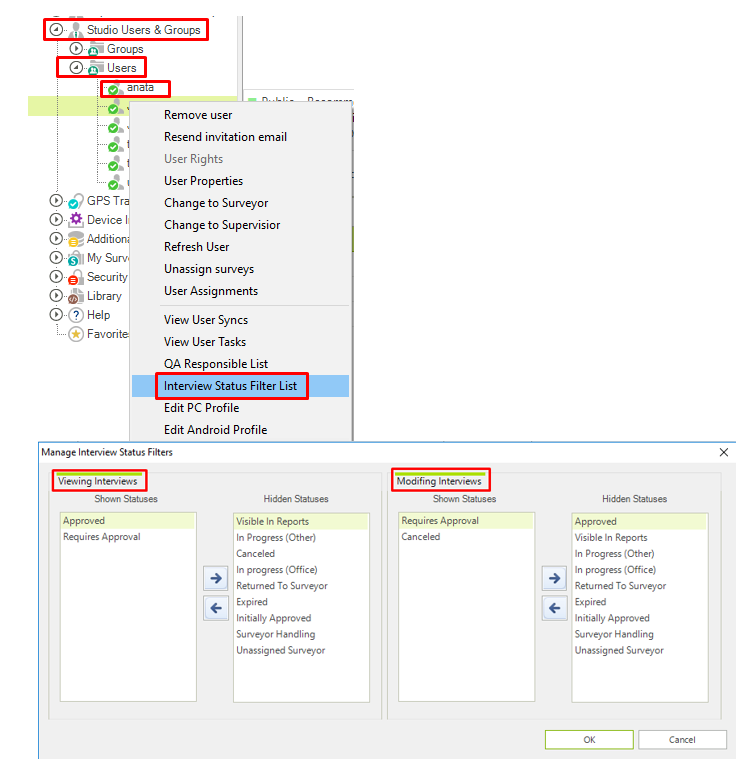 Major Bug Fixes
Issues with the Account Overview comments.
Issues with exporting to Dimensions using Setting File
Issues with Date Formatting in Usage Report export to excel.