The new version is available to all our customers at no cost. You are welcome to request an upgrade of your Studio version if you wish to take advantage of these productive feature.If you wish to be upgraded please contact: support@dooblo.com
Supported Android/PC Surveyor Version: 324 and higher
New Features
Account Information: Account Overview
A new node under the 'SurveyToGo Account' called 'Account Overview' where you will be able to find information about your Storage Subscription & Payment History.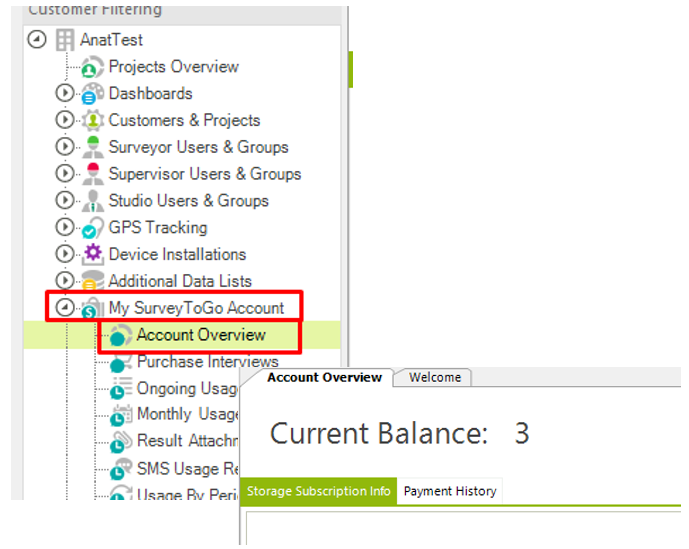 Organization Properties: Close unused surveys
We have added an automatic mechanism that moves unused surveys to 'Closed' mode if no interviews were uploaded for 24 weeks. You can now override this option in your organization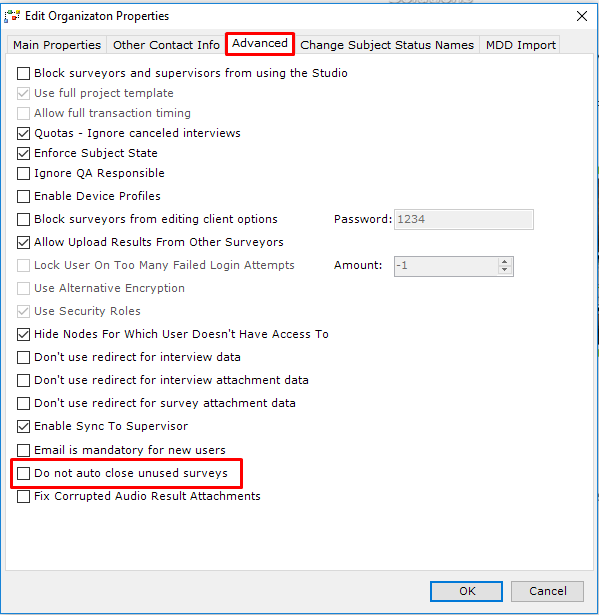 Major Bug Fixes
Issues when exporting to SPSS
Issue with group icons in Surveyors list
Issues with Default columns export that include spaces.
Issues with Topic Grid Question iteration in Dimensions
Issue with Finding Items in Dimensions not returning properly.
Issues with Dimensions - DimQuestion LabelOrNull exception.
Issues when importing from Dimensions - Bold/Underline/Italic is ignored
Issues with filtering categories in Dimensions
Issues with Topic Grid in Dimensions doesn't remove filtered answers.