The new version is available to all our customers at no cost. You are welcome to request an upgrade of your Studio version if you wish to take advantage of these productive feature.If you wish to be upgraded please contact: support@dooblo.com
Supported Android/PC Surveyor Version: 320 and higher
New Features
Task System: Manage locations and Surveyors
Supervisors who manage surveyors which are connected to certain locations will only be able to allow those supervisors to assign tasks relevant to those surveyors and location. 
Exporting Results: Add a Full Variable Name when exporting to XML
We added a 'FullVariable' tag when exporting to XML file that will hold the entire variable name for iterations - I_X_VAR (or the same variable name for non iteration questions).
Exporting Results: Override Missing Value
We have added an option to override the survey 'Missing Value' when exporting.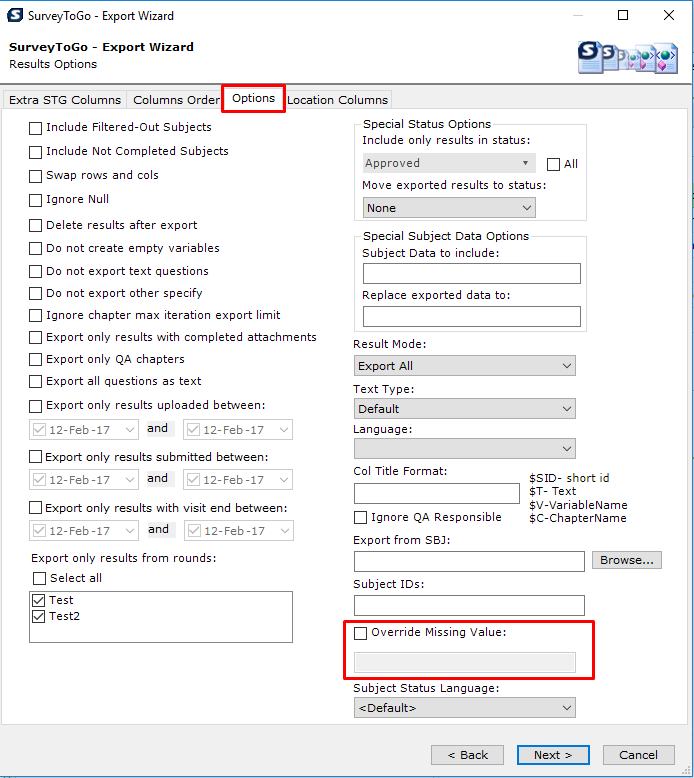 Quota Sheet Management: Show 'Totals' 
We have added the word 'Totals' to the quota sheet management for surveyors.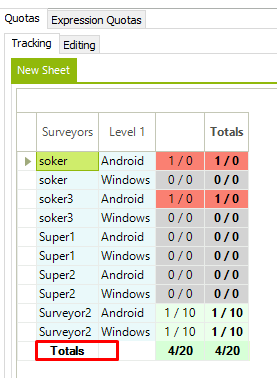 Quota Sheet Management: Support for "Scattered Quotas"
For situations where the quota sheet should not represent a X/X matrix, you can disable some of the quotas that are irrelevant, creating "scattered quotas" definitions. This will allow you to have a more "To the point" view when you add targets to each surveyor.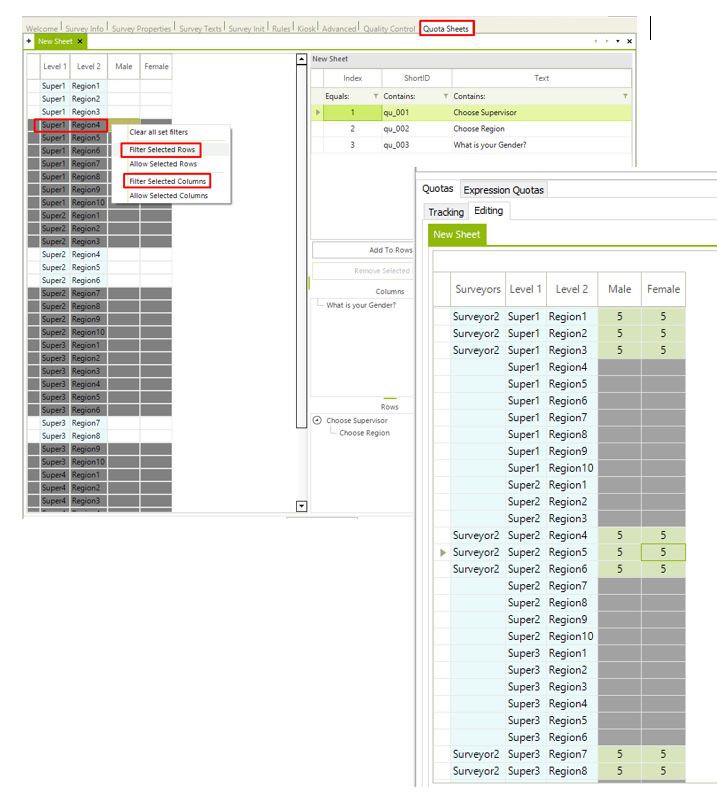 Studio Designer: Manage Groups & Users
We've enhanced the way we add/remove user to groups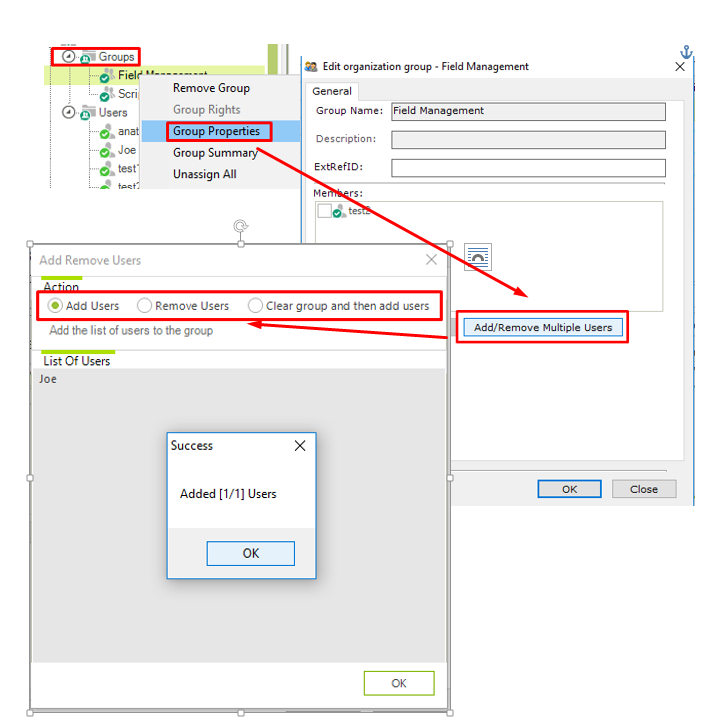 Survey Designer: Ignore Quota Targets if Assigned to Other Surveyors
When checking this new option in the survey properties when you return the interview to another surveyor the quota targets will be ignored and keep the original quotas captured.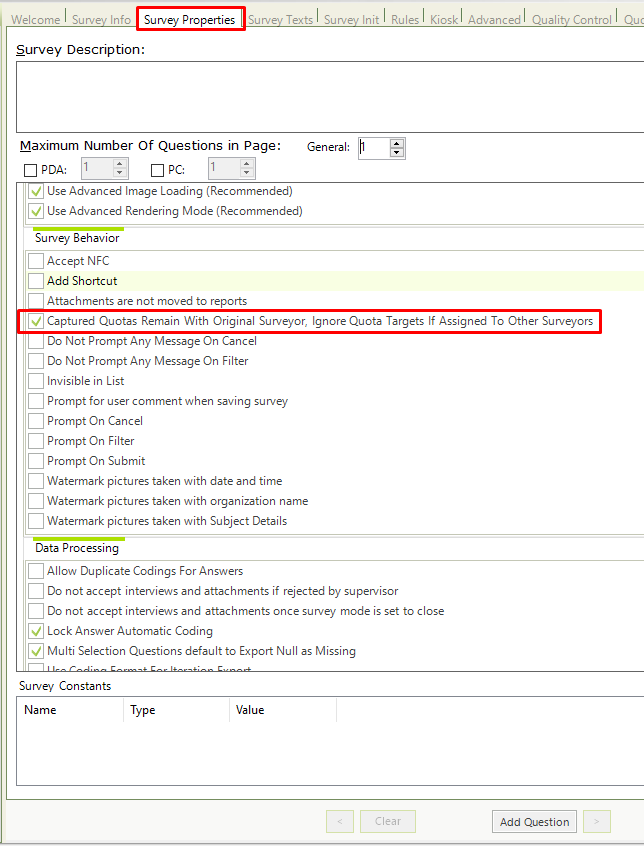 Minor Features:
Supporting VData when using the automatic export.
Support Cmdline/Studio/Webapi export only by Variable Names
Major Bug Fixes
Issues with automatic export to Dimensions
Fixing Global Quotas issues